As a go-to presentation tool, Google Slides already comes equipped with real-time collaboration features. It also comes with robust features to help you and your team win that pitch, nail that client presentation and get buy-in for new ideas – all while saving valuable time.
Here's a look at the latest updates in Slides, including new G Suite integrations, partner applications and customization options.
Capture ideas in Keep, bring them to life in Slides
Keep was built to help you easily capture and organize ideas. You can use drag-and-drop integration between Keep and Slides to transform these ideas into action. Simply select notes from Keep (or sort with #labels) and drag them into Slides. When you add a note from Keep into your presentation, Slides will automatically add a title and description for you.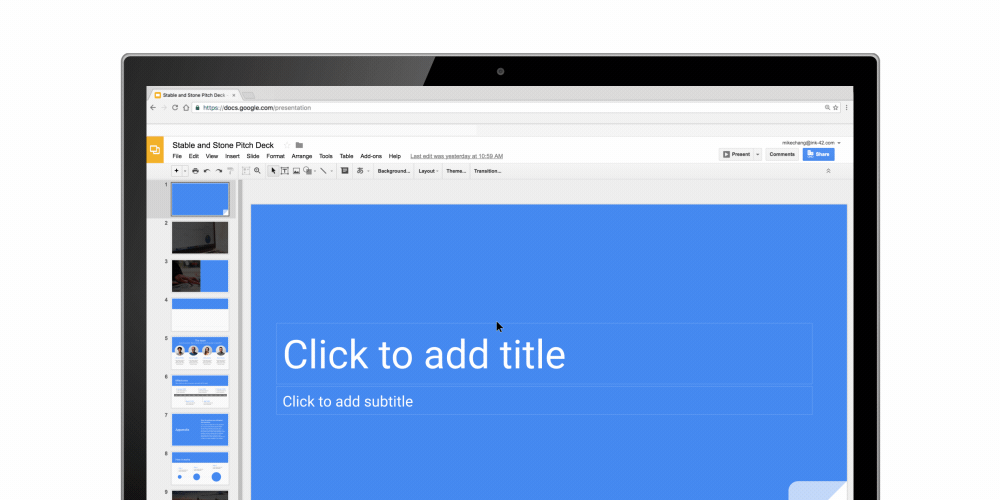 Skip manual updates, use linked Slides
Whether you're trying to prepare several client presentations or make sure data is up to date, repeatedly copying slides from one presentation to another is a major time-sink. Now, you can link and sync slides from multiple presentations with a click. This way, you can maintain a single source of truth and easily update linked slides to match the source, like for quarterly business reviews or company presentations.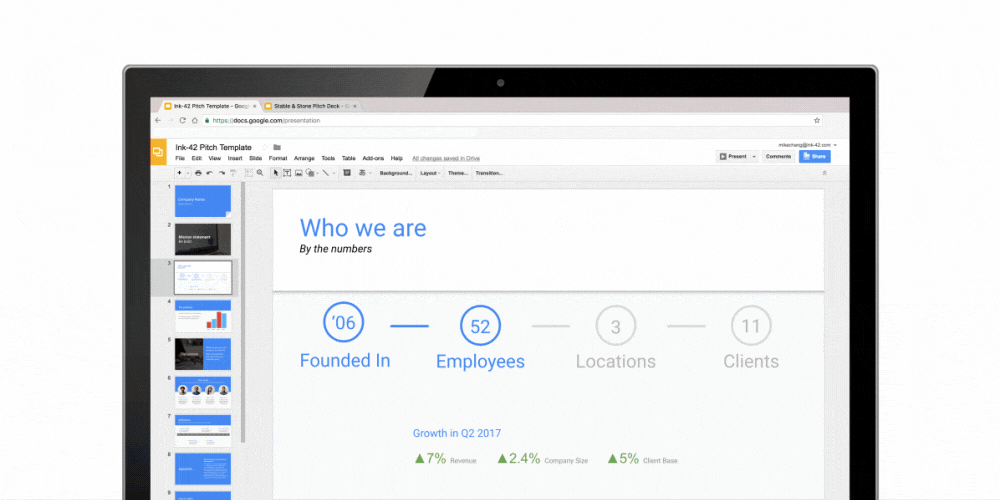 You asked, Google updated
Now you can:
Insert Diagrams, or ready-to-use visualizations. This is great for when you need to effectively share timelines, processes or hierarchies.
Select Grid view to view all your slides at once as thumbnails. This helps you easily reorder or change formats of multiple slides.
Tailor presentations to different audiences with the Skip slidefeature. You can now choose to skip select slides without fully deleting them when you present from your phone or laptop.
Try these feature upgrades and create better presentations.
Try new add-ons, shape up your Slides
Google are constantly improving Slides to provide you with robust tools to share ideas. Today, They're bringing add-ons to Slides. To kick it off, Google are introducing seven  integrations – designed to bring expertise from companies like Adobe and Shutterstock – right in Slides.
Use these new, rich integrations to help you build more powerful presentations, whether you want to add full-bleed images, use advanced image editing tools or include diagrams you created in programs outside of G Suite.
Search for and add images from Adobe Stock, right in Slides. You can use the Adobe Stock add-on to build visually-stunning presentations in Slides. Teams can seamlessly search, preview and purchase Adobe Stock images—without leaving Slides. Through the add-on, teams can also use Adobe Stock Visual Search to find relevant stock images with an uploaded image (versus a text search).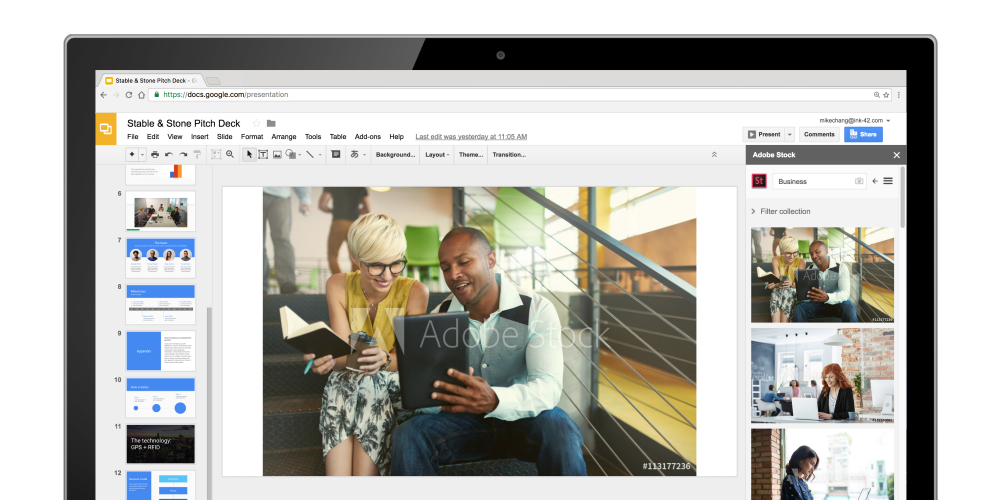 Use the Shutterstock Editor add-on to add and customize photos within Slides. With the Shutterstock add-on, teams can browse Shutterstock's entire library of royalty-free images, and sign into Shutterstock to license content, directly in Slides. Select an image, then apply customization options like filters, text, logos and more.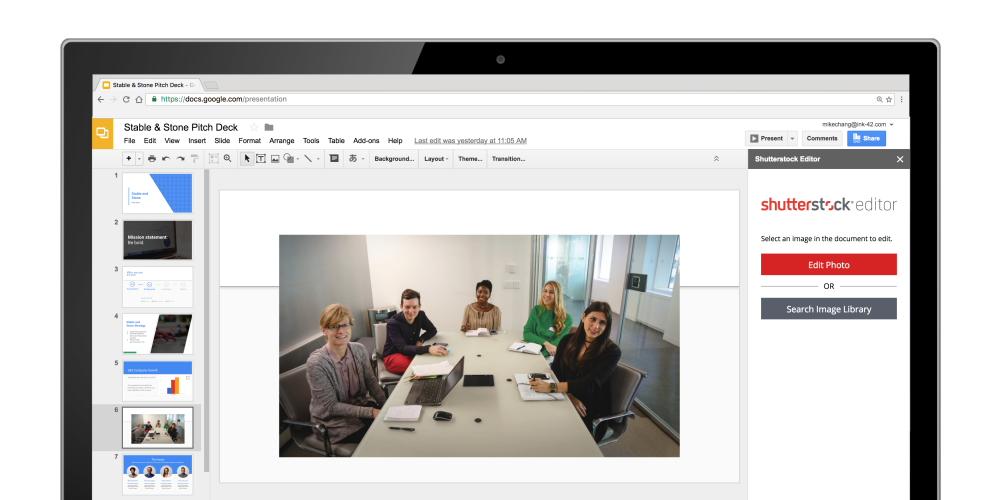 Teams can benefit from even more powerful capabilities in Slides with additional add-ons from Balsamiq, Lucidchart, Pear Deck, Noun Projectand Unsplash. Tap "Add-ons" in the Slides menu bar to get started.
Customize Slides, automate workflows with Apps Script
Apps Script, the same technology that powers add-ons, can transform the way you work. Apps Script for Slides lets your teams programmatically create and modify Slides, and customize the menus, dialog boxes and sidebars in the user interface.
So, what's the big deal? Apps Script provides amazing possibilities for improving your team's workflows. Sales teams can use Apps Script to automatically pull in information from Sheets' databases to create customized client pitch decks and templates. Marketing teams can host internal assets in a customized sidebar in Slides for easy access to logos and files they use most often.
To learn more about how you can automate your workflows using Apps Script, check out this Google Developer post.